Poggitazzi wedding venue
If you are considering where to get married in Tuscany, you need look no further than the Poggitazzi estate to fulfil all of your wedding wishes. This beautiful and historic venue occupies an imposing position in Blaze region of Tuscany, situated along an Etruscan trail that goes through the Valdarno.
The estate comprises of 3 main buildings, connected internally by underground passages, and externally via courtyards and hallways, as well as two historic formal gardens. The historic villa in the centre of the Poggitazzi estate is the perfect place for a wedding reception. There are extensive indoor and outdoor spaces, all able to be adapted to your requirements, party size, and reflecting the season. The variety of stunning backdrops and evocative gardens provide a number of options for all aspects of your ceremony. Villa Poggitazzi offers both indoor and outdoor options for your wedding ceremony and reception. With stunning locations either within the villa, in the Italian style garden or in the church square, it is possible to have banquets catering for up to 600 guests. The total indoor capacity for the villa is 450 guests, with all rooms offering air conditioning and every imaginable comfort.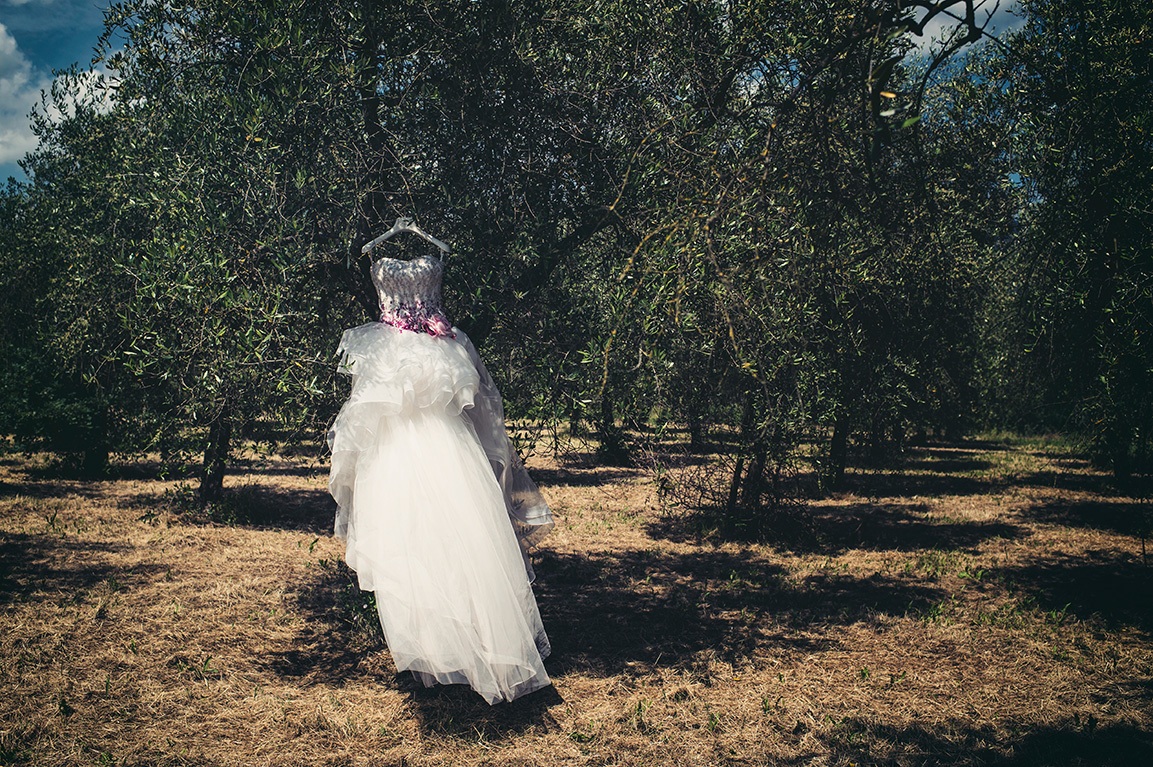 For the perfect wedding ceremony, the 17th century church within the estate grounds provides a magical setting. After your wedding ceremony, you can have your reception in this idyllic location under the shade of the welcoming trees in the extensive gardens. Catering is provided by an excellent team of professional caterers. On request, you can choose to supply your own external caterers if preferred. The following services can also be organised for you: photography, floristry service, music for the church service, and also for the reception afterwards.
If you are wondering where to get married in Tuscany, then look no further. This wonderful estate offers a beautiful and historic venue for your wedding ceremony and reception. The views of the estate and the surrounding areas are stunning, as are the formal gardens and lovely terraces. You can be assured that every aspect of your wedding day will be meticulously planned and executed, from your religious ceremony in the gorgeous 17th century Tuscan church, to the fully catered fabulous reception in this elegant aristocratic estate.