You Deserve A Farm Holiday In Tuscany
You Deserve A Farm Holiday In Tuscany
People work to maintain a better lifestyle but how often do they get to enjoy the fruits of their labour? Life moves fast and city living can drain us of natural inspiration, leaving us feeling unfulfilled. Step away from the stresses. Slow things down and truly relax. You deserve the rustic elegance of a farm holiday in Tuscany. You deserve Antico Borgo Poggitazzi.
The Property
The history of this immaculate property dates back beyond the year 1288 and includes a chapel dedicated to Saint Antonio Abate. The benchmark in agritourism, our Tuscany farmhouse elevates your experience with literal old world charm.
Enjoy life's simple pleasures as you stroll through our refreshing Italian garden. Manicured to inspire strength, order and greatness. This is the perfect place to imagine your very own masterpiece. Our guests adore the natural beauty of the region once called home by the powerful Etruscan civilization. For a unique fitness activity try hiking or mountain biking between remnants of ancient settlements. Then return to the welcoming comforts of our farmhouse.
Come together in the courtyard for inspiring conversation. Capture stunning views with rolling hills and fertile valleys as the perfect social media backdrop. Or do nothing at all as you unwind in the pool. The choices are endless. Stay to enjoy them all. When you plan to visit central Italy our Tuscany farmhouse is the premier destination.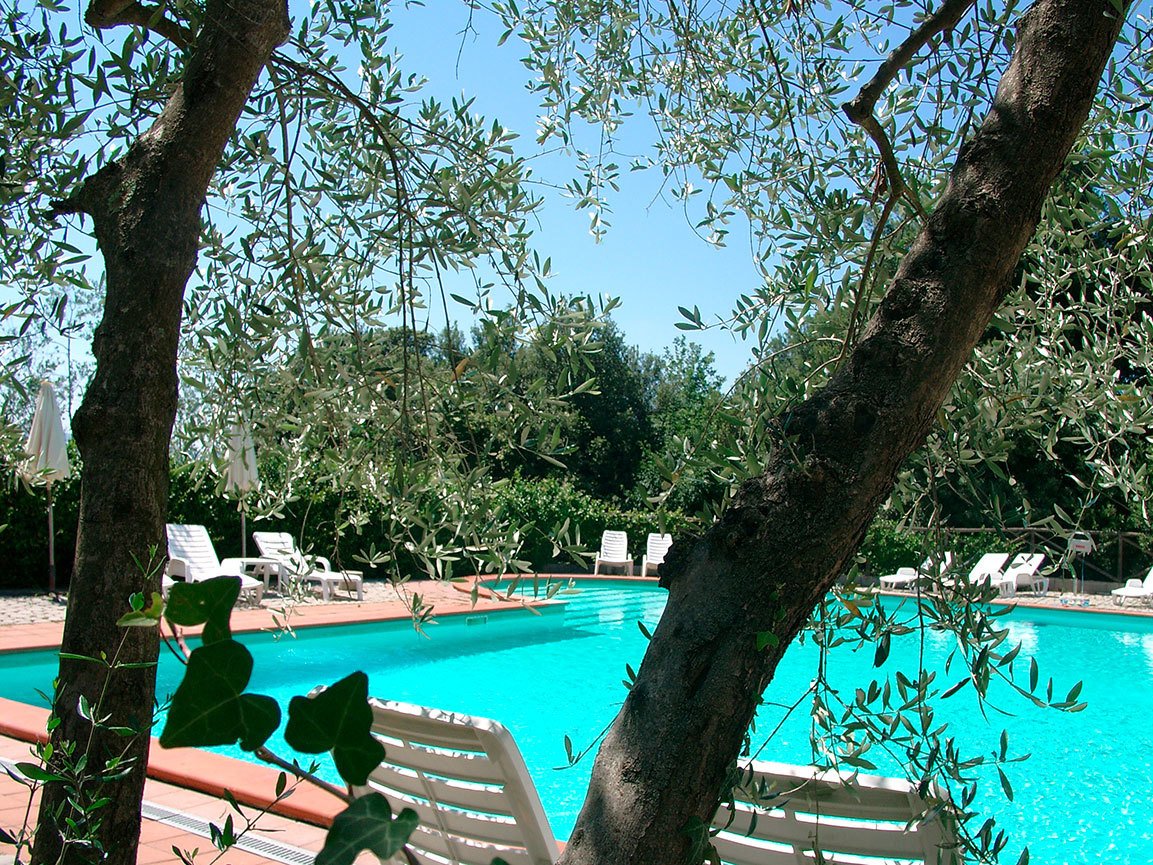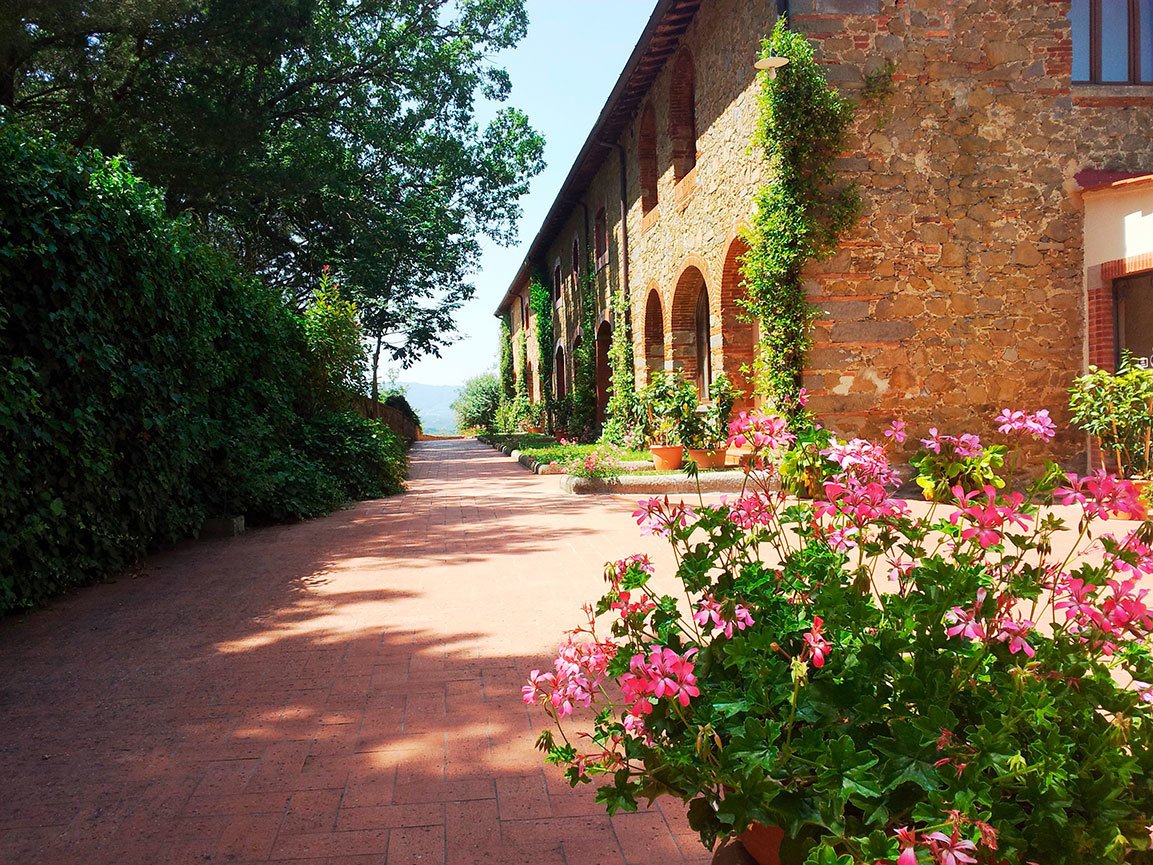 Treat Your Senses To The World's Finest
Experience the famed olive groves and vineyards of the Chianti region. Arrange a nearby tasting expedition and indulge in flavours renowned the world over. Only the freshest local ingredients are used to create Tuscan cuisine. Cinghiale may be foreign to many travellers but we're sure you'll love the rich flavours.
If your aim is to immerse yourself in the finest architecture and renaissance art in Europe a scenic excursion could bring you face to face with Michelangelo's David or the intricacies of Cattedrale di Santa Maria del Fiore. Florence, Siena and even the coast are less than an hours journey away.
You deserve astonishing staff, a spectacular location and world class art and architecture. You deserve a "dream come true" holiday. Elevate your farm holiday in Tuscany. You deserve Antico Borgo Poggitazzi.  Book your stay today!